今天熊窝的 headrock 放出了 Ja2 1.13 的MOD - HAM 3.2,这次又新加了很多元素,具体可以看文章最后的'new features',就像往常一样,我就不翻译了(怕E)。反正目前 HAM 3.0以上没有中文版,不过这几天看能否修改一下放出个支持中文版的 HAM 3.2。
具体的安装方法可以参考我以前的文章:HAM 3.1 (RELEASED 2728)
这里简单说一下:根据压缩包里的 Instructions.txt 安装,然后根据 APBP Additions.TXT 和 INI Additions.TXT 里面的说明设置ini文件。这次 headrock 给了一个推荐设置,在文件 Recommended Settings.TXT 里。
NEW FEATURES:
HAM 3.2
Radio Locator for "fully suppressed" message

When getting the "Suppression Fire has neutralized X!" message, shows a flashing beacon to tell us exactly which character has been fully suppressed.

Fixed unreal reinforcements advantage

Reinforcements (Enemy, Militia, or both) arrive at a sector's edge with 0 APs, making them considerably less murderous.

Friends affect tolerance

High-level and high-leadership friendlies within a certain range can increase a character's tolerance. Large groups bunched up together will actually get better tolerance than loners, unless they're all suppressed. Nearby dead bodies of friendlies will reduce tolerance.

CTH Divisor for mortar fire

Allows making mortars FAR less accurate than before, to balance out their deadliness.

Sightrange reduction for Cowering characters

Can reduce sight-range, induce tunnel-vision, or both. Cowering characters can no longer act for spotters for sniper fire, suppression fire, and mortar fire.

INI-settable chance for critical headshots to cause blindness for several turns.

Blindness duration is based on the severity of the hit.

Getting knocked down by a hit in the legs causes extra AP loss.

AP loss is based on the severity of the hit.

No enemy detection without recon

Enemies travelling through player-explored sectors are not automatically detected. Only militia can detect these enemies when they are in adjacent sectors. Enemies in previously-liberated cities are always detected.

Better Medical training at Hospital

Cambria Hospital confers an INI-set bonus to training the MEDICAL skill, similar to the MARKSMANSHIP training bonus you get at the Alma gun range.

Better repair rates at Factory

Grumm factory (H2) confers an INI-set bonus to repairing items. Also requires an INI-set minimum mechanical skill to gain this bonus.
注:HAM mod = Headrock's Assorted Modifications Mod
zww
赏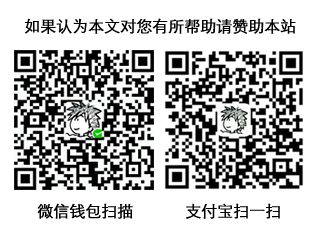 or
oooo
发布时间:2009年05月07日 11:18
版权声明:除非注明,文章均为 zwwooooo 原创,转载请以链接形式标明本文地址!